DoK Day Europe 2022 @ KubeCon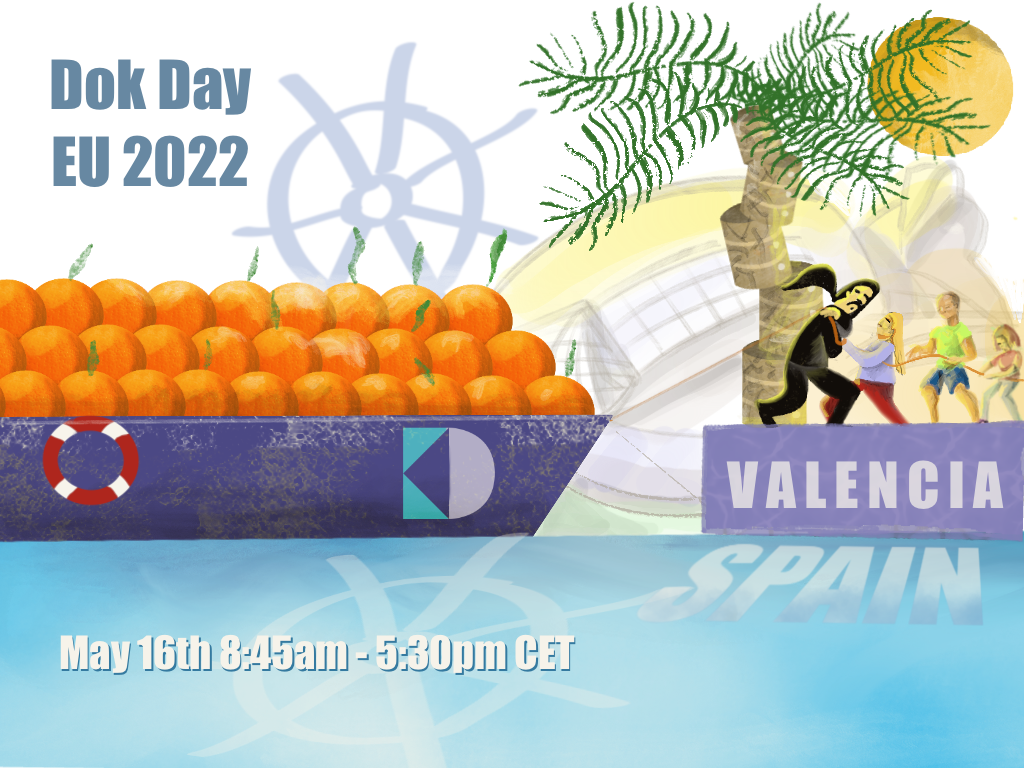 We are excited to present DoK Day Europe 2022 @ KubeCon this spring, following the success of our last two DoK Days with the last featuring 20 virtual talks, musical interludes, and a fun quiz at the end!
DoK Day EU 2022 @ KubeCon
Monday, May 16
8:45 AM – 5:30 PM CET
Virtual + Valencia, Spain
#DOKCDAY
What is DoK Day?
Kubernetes is increasingly used to run databases and other stateful workloads, unlocking new potential for leveraging your data. The event will feature talks from practitioners that describe the use cases, techniques, and best practices for running data on Kubernetes including:
Solutions to technical challenges, patterns and practices
Validated use cases for running data on Kubernetes
Learnings and experiences of running data on Kubernetes
DOK trends that could help others validate their software roadmap
Scroll down to see the schedule.
Registration
Pre-registration is required. To register for Data on Kubernetes Day, you must add it on during your KubeCon + CloudNativeCon registration. Registrants will receive a link for the event. Registrants will also receive details about our in-person after-party at a hotel across the street from the main KubeCon event (limited to the first 50 guests).
Thank You DoK Day Sponsors
Schedule
Monday, May 16, 2022
Room 1
8:45 am
9:00 am
9:25 am
9:35 am
9:45 am
9:55 am
10:05 am
10:15 am
10:35 am
10:45 am
10:55 am
11:05 am
11:15 am
11:25 am
11:40 am
11:55 am
12:05 pm
12:15 pm
12:25 pm
12:35 pm
12:45 pm
1:15 pm
1:35 pm
1:45 pm
1:55 pm
2:05 pm
2:35 pm
2:45 pm
2:55 pm
3:05 pm
3:15 pm
3:35 pm
3:45 pm
3:55 pm
4:05 pm
4:15 pm
4:25 pm
4:35 pm
4:45 pm
5:05 pm
5:15 pm
Session and Speaker Management

powered by Sessionize.com